Driving alone, you say scathing and funny things
about the bad driving around you. Use some
of that wit here to add a caption to these pics
of impossibly bad drivers.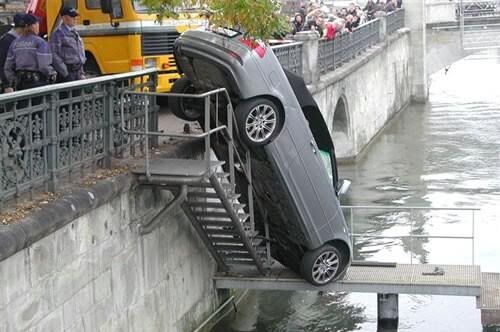 From the new French television series

Les Ducs de Hazzard

.
Here in the episode "In-Seine Driving," we see Beau and Luc
escaping from the gendarme only to mistake the stairs for
a well-known bridge. Zut alors!
(photo from Common Courtesy Crusader.com)