There are a lot of drivers who probably wish
that cameras had never been invented.
We invite you to add your own caption
to this bad driving photo in the comments.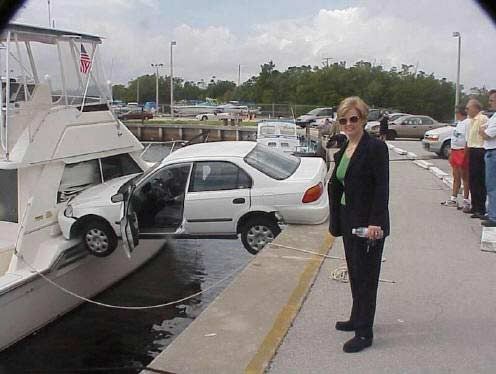 Though it was traditional to christen a boat by striking it
with a bottle of champagne, Helen always preferred
a more non-traditional approach to everything.