There are a lot of drivers who probably wish
that cameras had never been invented.
We invite you to add your own caption
to this bad driving photo in the comments.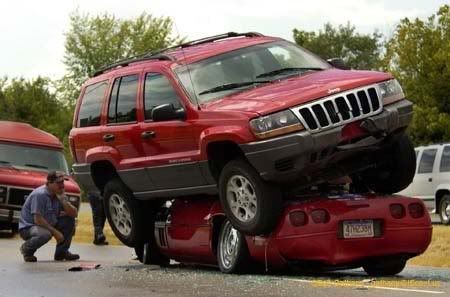 And then the Jeep, having proven his dominance by combat,
claimed the parking lot as his own and leaked oil
around the area to mark it as his territory.