There are a lot of drivers who probably wish
that cameras had never been invented.
We invite you to add your own caption
to this bad driving photo in the comments.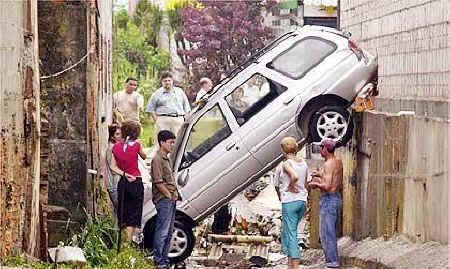 Well, at least no one got hurt. And you can come back
next month and take the driving test again.