There are a lot of drivers who probably wish
that cameras had never been invented.
We invite you to add your own caption
to this bad driving photo in the comments.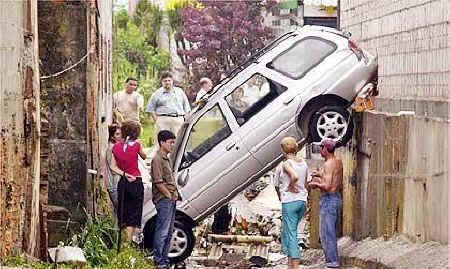 Well, at least no one got hurt. And you can come back
next month and take the driving test again.
---
Best Online Defensive Driving Course 
[ls_content_block id="58451"] We provide the shortest online defensive driving course allowed by law and it works on iPhones, iPads, Android and other mobile devices plus, instant certificate download is available.
Best Classrooom Defensive Driving Course 
Comedy Guys Defensive Driving classroom instruction provides more scheduled defensive driving classes taught by professional entertainers than any other safety school in Texas. We are rated A+ by the Better Business Bureau and we back your experience with our iron-clad money-back guarantee.
Finish Our Course Today, Download Your Certificate Today