Comedy Birthdays for June 18 – 24
Tuesday, June 19

Moe Howard
As one sixth of the Three Stooges, Moe Howard is usually referred to as Boss Stooge.  The comedy team was best known for making two reel shorts with Curly Howard and Larry Fine.  Later, Shemp Howard was added when Curly passed on.  Very much later, Joe and Curly Joe were added when Shemp departed. The group never truly recovered after Curly.  Moe died on May 4, 1975 but lives in the heart of all knuckle-heads.  His work can still be seen all over the cable stations and any playground where boys poke at each others eyes.
Pat Buttram 
Pat Buttram is a character actor who worked for over 50 years in Hollywood.  Best knows for Western roles, he was in Wagon Team, Texas Never Dies and Back to the Future III.  His distinctive country voice can be heard in such Disney classics as The AristoCats, Robin Hood and The Fox and the Hound.  He found work on television in the classic TV shows Green Acres and Petticoat Junction.  Unfortunately she also worked on The Love Boat and Love, American Style.  He died on January 4, 1994.
Actress Phylicia Rashad. As Dr. Claire Huxtable from The Cosby Show, she was one half of the TV family that made millions of other families jealous and did a great deal to revive the pullover sweater industry.  Since The Cosby Show, Phylicia Rashad has been working steadily in television and film.  The former Texan spent her childhood in Mexico so she speaks fluent Spanish.  Her second ex-husband was the lead singer for The Village People s0 Rashad has a soft spot for Macho Men.
Wednesday, June 20
John Goodman
This massive man is probably known best for being Roseanne's husband on television.  His bravery for kissing Roseanne Barr did not go unnoticed.  He has also played Santa Claus, Babe Ruth and Fred Flintstone, three of the most important 'fat' guy' roles.  Soon, his voice will be in ParaNorman and Monsters University.  Everyone here at ComedyGuys.com loves John Goodman but wishes he had a bigger speaking role in The Artist.
Thursday, June 21
Al Hirschfeld
Artist Al Hirschfeld is arguably known best for having drawn the iconic picture of Lucille Ball for The Lucy Show.  He worked with the artists on Fantasia 2000 on the Rhapsody  in Blue Suite and is a fixture of the Broadway Playbill publication  One of the signature aspects of his work was putting the name 'Nina' in all his drawings.  Nina is his daughter.  Good thing his daughter wasn't named Stephanie.
Jane Russell
As one of the most well-known bombshells of the 1950's, Jane Russell ranks up with icons Marilyn Monroe and Mamie Van Doren in the fantasies of the older generation.  Best known for Gentlemen Prefer Blondes, Russell sang and danced her way into the hearts of many cinema patrons.  Her first big break was in Howard Hughes' The Outlaw.  It is known for having the tagline "Have a tussle with Russell."  It is rumored that Howard took that advice.  Jane passed away on February 28, 2011 .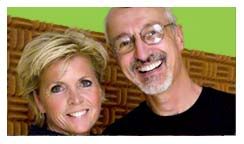 Not only were Meredith Baxter and Michael Gross the TV parents that many of us wanted to have, they shared a birthday, too.  The two actors can be seen on re-runs of Family Ties.  Michael Gross has gone on to do all the Tremors films and Meredith Baxter has gone on to drop the 'Birney' after her divorce.  Both still perform in television and movies.
Friday, June 22

Billy Wilder
The director of such classic films Sunset Boulevard, Irma la Douce and Stalag 17, Billy Wilder was an icon of American cinema and truly one of its first visionary film makers.    He was also the director behind AFI #1 ranked comedy Some Like it Hot, a film that made Tony Curtis and Jack Lemmon drag sexy.  Working with Marilyn Monroe twice shows that he was a very brave director or a crazy man.  He made The Apartment, a film that showed Fred McMurray as a cad, very much out of his typecast.   Though he left this mortal coil on March 22, 2002, his writing and directing will live on forever.
Donald Faison
Best known for his role on the TV show Scrubs, Donald Faison is an actor and comedian with a long list of movie and television credits.  He has appeared in the films Clueless and Remember the Titans.   He also had the role of 'student' in Juice.  Fun fact: Gave his used napkin to Improv Everywhere during one of their missions which involved them selling used celebrity trash in Times Square.   It was so successful that he is now donating all his trash to charity with a once a week pick-up in front of his house.
Freddie Prinze
Leaving the planet way too early at the age of 22, Freddie Prinze was one of the first Latino stand-up comics. Best known for his role in Chico and The Man, this high spirited performer floored Johnny Carson on his first appearance on The Tonight Show.  Even though his star shined brightly for a few seconds, Carlos Mencia is still stealing his material.
Sunday, June 24
Look out! He's got a watermelon, and he's not afraid to use it!
Gallagher is an icon of comedy.  That fruit smashing comedian is the undisputed king of prop comics and the direct cause of Carrot Top.  The trick is that Gallagher is actually funny and doesn't need props to make an audience laugh.  He has performed in 13 television specials and toured around the world.  Even though he recently retired (again) one can always hope that he will bring his Sledge-o-matic to a theater or Farmers' Market near you.