Contemporary Theatre of Dallas: A Trip to Bountiful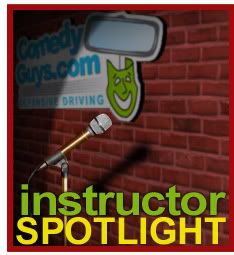 Horton Foote's
A TRIP TO BOUNTIFUL
Contemporary Theatre of Dallas
5601 Sears Street
Dallas, Texas 75206
April 8 – May 1
Performances begin at 8pm.
Instructor Tom Lenaghen makes a long-time-coming return to the stage with Horton's Foote's poignant A TRIP TO BOUNTIFUL, presented by The Contemporary Theatre of Dallas, April 8 through May 1.
This production is the theatre's "heavy-hearted tribute" to the recent death of Horton Foote, a Texas-born Oscar-winning screenwriter and Pulitzer Prize-winning playwright. The performances are also the theatre's entry into the Dallas – Fort Worth Foote Festival honoring the Oscar-winning screenwriter and Pulitzer Prize-winning playwright.
The play is the tender and heartfelt story of an aging widow trapped in a three-room Houston apartment shared with her son and daughter-in-law and her journey to regain strength, peace of mind, and dignity in a Texas Gulf Coast town called Bountiful.
---
Best Online Defensive Driving Course 
[ls_content_block id="58451"] We provide the shortest online defensive driving course allowed by law and it works on iPhones, iPads, Android and other mobile devices plus, instant certificate download is available.
Best Classrooom Defensive Driving Course 
Comedy Guys Defensive Driving classroom instruction provides more scheduled defensive driving classes taught by professional entertainers than any other safety school in Texas. We are rated A+ by the Better Business Bureau and we back your experience with our iron-clad money-back guarantee.
Finish Our Course Today, Download Your Certificate Today