Dealing with the Dealership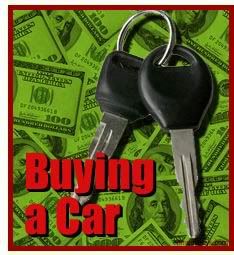 J Goods at CarGurus.com has given us more useful advice on dealing with car salesmen in today's article Dealing with Car Dealers: Pros, Cons, Tips, Tactics. This time he's giving us tips on how we can make the trade-in and purchase process work for us: trading in or selling privately, checking out factory rebates and incentive programs, etc.
This is a nice follow-up to his article from a week ago, Car Dealerships: The Inside Story, when he told us about the process from the salesman's point of view. Actually, the author summed the article up pretty well himself: "learn how and why dealers operate as they do before you can negotiate a successful transaction."
If you're in the market to buy a car anytime soon — and now would seem a great time to do it, if you've got the money — check these articles out.
---
Best Online Defensive Driving Course 
[ls_content_block id="58451"] We provide the shortest online defensive driving course allowed by law and it works on iPhones, iPads, Android and other mobile devices plus, instant certificate download is available.
Best Classrooom Defensive Driving Course 
Comedy Guys Defensive Driving classroom instruction provides more scheduled defensive driving classes taught by professional entertainers than any other safety school in Texas. We are rated A+ by the Better Business Bureau and we back your experience with our iron-clad money-back guarantee.
Finish Our Course Today, Download Your Certificate Today