Dealing with the Dealership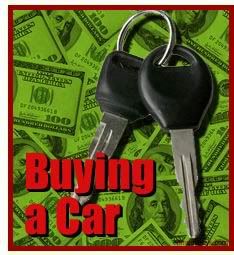 J Goods at CarGurus.com has given us more useful advice on dealing with car salesmen in today's article Dealing with Car Dealers: Pros, Cons, Tips, Tactics. This time he's giving us tips on how we can make the trade-in and purchase process work for us: trading in or selling privately, checking out factory rebates and incentive programs, etc.
This is a nice follow-up to his article from a week ago, Car Dealerships: The Inside Story, when he told us about the process from the salesman's point of view. Actually, the author summed the article up pretty well himself: "learn how and why dealers operate as they do before you can negotiate a successful transaction."
If you're in the market to buy a car anytime soon — and now would seem a great time to do it, if you've got the money — check these articles out.