Excellent Driving Advice from some Excellent Drivers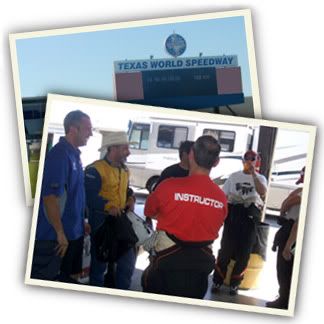 I spent last weekend at a race event for the Texas division of National Auto Sports Association (NASA) at the Texas World Speedway outside of College Station.
NASA is an association that promotes auto racing, organizing events and providing training for amateur drivers who want to improve their skills and pit them against other drivers in direct competition.
And while I was there, I took the opportunity to ask some of the drivers a question: "With all your extra training, what one thing do you know about driving that you wish every driver on the road knew?"
Almost without exception, the drivers gave me the same answer:
pay more attention to what's going on around you.
We tell people the same thing in our classes. Because driving is such a common activity, it's very easy for a driver to get complacent or even careless about it, but driving safely involves many more factors than most people realize and requires more concentration than it's given by too many of us.
These drivers, who are trained to go faster and get much closer to each other than the rest of us, know how important it is to focus their attention on their own driving and the conditions around them.
A bit more of that kind of attention would help to make us all safer drivers.