Todd Justice: Laying Down the Laws of Life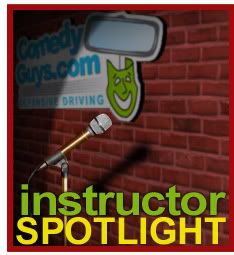 Comedian Todd Justice had developed a new show, one aimed more at corporate audiences.
This latest endeavor is a squeaky-clean motivational comedy show entitled LAWS OF LIFE. This presentation is a unique blend of common sense rules of conduct and behavior mixed cleverly with observational humor and laugh-out-loud storytelling. The humor is geared towards the unfortunate souls who may occasionally break the rules and reap the consequences of inappropriate decision-making.
The beauty of the humor in this show is that it's funny without ever being vulgar or offensive. With thoughtful and insightful wit at every turn, Todd uses the art of laughter and fun to make any often-boring topic both enjoyable and educational.
A 12-year comedy veteran, Todd Justice released his first CD, AND JUSTICE FOR Y'ALL, was release in January 2004, to rave reviews and national. Later that same year, he was able to bring his own brand of laughter to the US troops across Europe, Asia, and the Middle East. You can read Todd's full bio – including lists of his TV appearances and corporate clients – here.
Todd teaches classes for us in Hurst and Ft. Worth.