Finding Live Defensive Driving Classes in Texas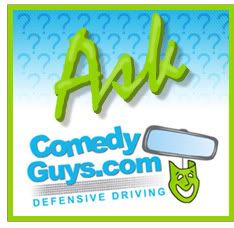 Michelle in the Texas Panhandle called our office this morning with a great question:
"I want to take a defensive driving class in person,
but I'm not near a city where you have classes.
How can I find a class where I live?"
It's true that ComedyGuys.com doesn't have classes in every Texas city.
Yet.
As of now, we have more than 30 locations in Houston, Tyler, Denton, and all around Dallas and Fort Worth. And if you're not in one of those places, we do have our online defensive driving class, which can get your ticket dimissed anywhere in Texas.
But if you want a live class and you're not near enough to one of our locations, there is a database maintained by the Texas Education Agency that lists all licensed driving safety schools in Texas, sorted by city. Just pull up THE LIST OF ALL CLASSES, find your city, and make a few calls to find a class.
Of course, we wish everyone could take our class, but until our locations cross the state, we're happy to help people find live defensive driving classes in their area.
It's all part of our dedication to making Texas a safer place to drive.
UPDATE: In 2015, oversight of Texas driving safety courses moved from the Texas Education Agency to TDLR, the Texas Department of Licensing and Regulation.
Now you'll find the list of all licensed defensive driving schools on their website.