Local Theatre Honors include the Comedy Guys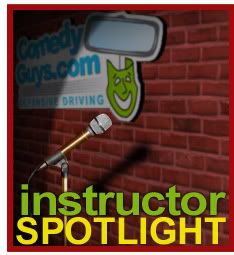 The Dallas – Fort Worth theater critics at John Garcia's The Column has announced their choices for Best of Theatre 2011. And among the choices honored were two that included two of the comedian/actors that teach classes for Comedy Guys Defensive Driving.
Associate critic Mark-Brian Sonna chose A TRIP TO BOUNTIFUL, presented by the Contemporary Theatre of Dallas last April/May as "THE BEST production in DFW last year." As we wrote last March, the Bountiful cast included Tom Lenaghen, a professional actor who also teaches defensive driving classes for Comedy Guys in Richardson and Garland.
For Best Playwright of 2011, associate critic Mary L. Clark chose Valerie Goodwin and her THE MAGDALEN WHITEWASH, which had its professional premiere staged last spring by the Broken Gears Project Theatre. That production included Terry Yates, a comedian and actor that teaches Plano and Dallas defensive driving classes for Comedy Guys.
Comedy Guys congratulates all the Dallas – Ft Worth people and productions singled out by The Column for this recognition. You can read a complete list of choices made by John Garcia and twelve associate critics here.