Review for Tom Lenaghen and PLAZA SUITE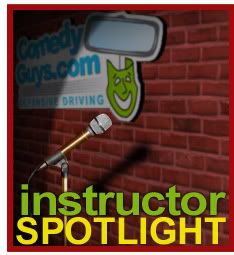 Lawson Taitte is theater critic for the Dallas Morning News. Last weekend he took in the revival production of Neil Simon's PLAZA SUITE.
In his review, Taite compliments the Contemporary Theatre of Dallas for finding "a classy set of tenants" for the 44-year-old Tony Award winning play.
The review also sees beyond the usual assessment of Neil Simon as a writer of light comedy. "Surprisingly, for those who think of Simon as a creampuff playwright, Plaza Suite paints a grim portrait of spousal relationships back in the swinging sixties. If you can tolerate whole hotel rooms of people trying to convince themselves that, contrary to appearances, they are actually happy, there are still some laughs in the piece."
Taitte also mention our man Tom Lenaghen and, specifically, his deadpan delivery. No one does funny-but-not-funny better than Tom.
See the showtimes and dates here.
Read the full review online here.
---
Best Online Defensive Driving Course 
[ls_content_block id="58451"] We provide the shortest online defensive driving course allowed by law and it works on iPhones, iPads, Android and other mobile devices plus, instant certificate download is available.
Best Classrooom Defensive Driving Course 
Comedy Guys Defensive Driving classroom instruction provides more scheduled defensive driving classes taught by professional entertainers than any other safety school in Texas. We are rated A+ by the Better Business Bureau and we back your experience with our iron-clad money-back guarantee.
Finish Our Course Today, Download Your Certificate Today