The Mousetrap, ONSTAGE in Bedford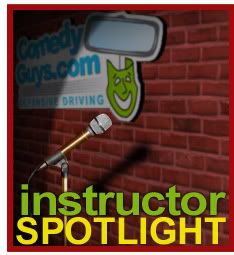 Agatha Christie's
THE MOUSETRAP

ONSTAGE in Bedford
Bedford Boys Ranch
2801 Forest Ridge Drive
(SW corner of Forest
Ridge Dr. at Harwood)
Bedford, Texas 76021

8 p.m. Friday and Saturday;
3 p.m. Sunday
$10-$15
817-354-6444
Performances begin at 8pm
Okay, imagine you're trapped with a bunch of strangers in a boarding house during a snow storm. A policeman shows up, and people start dropping dead. Can you identify the killer before he kills again or gets away?
This is the plot of THE MOUSETRAP, an Agatha Christie play that's been in production constantly since its premiere in 1952. And now the longest continuously running play in theatre history is running in DFW now, and one of the Comedy Guys is in the cast.
Directed by Lisa Cotie, THE MOUSETRAP is presented by ONSTAGE in Bedford through October 16. Shows have been selling out quickly, so get your tickets fast if you haven't already.
The cast includes Terry Yates, standup comic turned actor who teaches Comedy Guys Defensive Driving classes in Dallas and Plano.
Reviews have been very positive, both for the play and for Terry.
Bonnie Damon of John Garcia's The Column said, "Yates provides a humorous outlet for the show with his perfectly exaggerated Italian accent and sleazy laugh, and he plays his character a little more toward the audience than the rest of the cast."
Punch Shaw of the Fort Worth Star Telegram described Terry like he knew him personally. "Terry Yates almost has too much fun with the colorful and mysterious Mr. Paravicini. He is guilty of milking the role a bit and could pick up the tempo in a few places. But, overall, he's a hoot."
Anyone who's sat through Terry's defensive driving class at Desperados or Spaghetti Warehouse knows just what he means.