This Weekend, Don't Make Your Drive Memorable
Three-day holiday weekends can be dangerous times to be on the road, mostly because so many of us are on the road. More people driving, and driving longer distances over often unfamiliar roads.
But there are things you can do to keep yourself and your family safer.
PREPARE YOUR VEHICLE. Keep it in good shape. Check your tire pressure, oil, and coolant. You know your car better than anyone, so if you suspect it may need certain fluids or replacement belts, take them along.
Pack the vehicle carefully and securely. Clean out the interior as much as you can: in the event of a crash, you and your passengers may be strapped in, but all the loose objects become projectile weapons.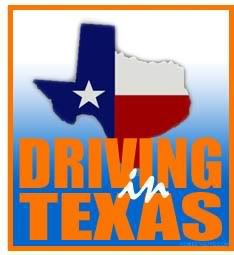 PREPARE YOUR ROUTE. If you'll be traveling roads you've used before, check the traffic conditions beforehand. You can get a lot of useful traffic information from the Texas Department of Transportation. If your trip will take you down a new path, study the route on a good map before hand. Know which roads you'll need and make a rough plan of when and where you'll stop along the way. A GPS navigation system is a useful thing, but will you be ready if something goes wrong with it?
PREPARE FOR CONDITIONS. Monitor the upcoming weather along your route, and adjust your travel time to avoid anything nasty. If your route takes you through a metropolitan area, either time your trip to avoid heavy traffic or allow for it in your planning. The Texas DoT website can alert you to construction projects and road conditions in advance.
PREPARE YOURSELF. Be well rested and alert before you belt yourself in behind the wheel. And do belt yourself in: safety belts are more than a legal requirement; they're a great idea for keeping yourself safe.
Monitor the posted speed limits on the way, and don't speed. Not only will the flashing lights be out in full force for a holiday weekend, going over the limit — especially on long trips — won't gain you that much time and places you in risk of greater damage in the event of a crash.
Take breaks along the way to relieve the "highway hypnosis." If your trip is a long one, pull over and walk around at least every two hours. Pull over to get yourself food or drink, too. Or get a passenger to open something and hand it to you. Too many crashes occur because the driver was reaching for something or needed both hands to get a bag of chips open.
Before driving, avoid alcohol, of course, and avoid the kind of overeating that many of us indulge in on holidays. Too much food can make you sleepy and sluggish, unable to react the way a good driver should.
At Comedy Guys Defensive Driving, our number one concern is to make Texas drivers safer, on Memorial Day and all the time. Enjoy the holiday weekend and come home safely.