Tom Lenaghen on stage in Plaza Suite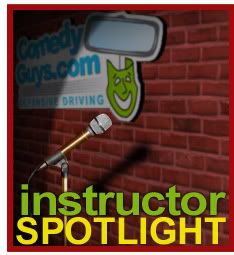 Neil Simon's
PLAZA SUITE
Contemporary Theatre
of Dallas
5601 Sears Street
(SW corner of Forest
Ridge Dr. at Harwood)
Dallas, Texas 75206
Jan 17 – Feb 3
Thursdays at 7:30pm;
Fridays and Saturdays 8pm;
Sundays at 2pm
214-828-0094
Comedy Guys instructor  Tom Lenaghen has returned to his day job as working actor again, this time on stage in Neil Simon's Plaza Suite which will open the 11th season of the Contemporary Theatre of Dallas.
An actor of long experience with roots reaching all the way to New York City, Tom Lenaghen was seen most recently in last April's August: Osage County at Addison's WaterTower Theatre.
PLAZA SUITE
Since it premiered on Broadway on 1968, Plaza Suite has been a perennial favorite on stages across the country, even inspiring two movie versions.
The three-act play involves a series of three couples staying in the same suite in NYC's Plaza Hotel, each act examining marriage from the point-of-view of a different couple.
And one interesting bit of trivia about Plaza Suite that has nothing to do with Tom Lenaghen: the play is now three acts, but it was originally written as a four-act play. The fourth act was removed prior to the original 1968 Broadway production and eventually became the hilarious 1970 movie THE OUT-OF-TOWNERS.
___________________________
Tom Lenaghen teaches Comedy Guys Defensive Driving classes in Carrollton and Farmers Branch, where his conscientious attention to detail and off-beat sense of humor make his classes both informative and entertaining.
You can find Tom both on Facebook and Twitter. But be warned: I told you his sense of humor was off-beat.
ComedyGuys.com is a Dallas-based defensive driving school. We hire comedians and entertainers to make our state-approved classes fun. Our online course and live classes ind DFW, Houston, Tyler, and other Texas cities will get your ticket dismissed, lower your auto insurance premiums, and provide you with some laughs.