Trading in or Selling off?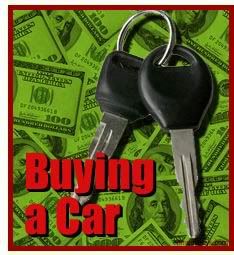 Just last week, we posted Dealing with the Dealership, spotlighting two articles by J Goods at CarGurus.com about how best to deal with salespeople when negotiating your next auto purchase.
Well, that same day, The National Motorist Association posted another article along the same lines. Their columnist Eric Peters gives some excellent advice in his article "Should You Trade In Your Car Or Sell It Yourself?"
Whether to trade the old car in or sell it privately is a decision that many of us face at some point. Peters does a great job of breaking these two options down to their basics and pointing out the common pitfalls in both of them, so that you're better prepared to avoid falling into them.
Peters even gives specific information on finding a fair price for your car and a step-by-step guide to selling your car yourself so the whole process can go more smoothly.