Trading in or Selling off?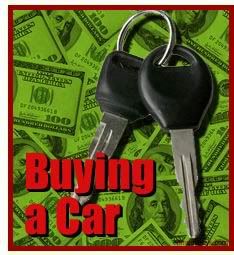 Just last week, we posted Dealing with the Dealership, spotlighting two articles by J Goods at CarGurus.com about how best to deal with salespeople when negotiating your next auto purchase.
Well, that same day, The National Motorist Association posted another article along the same lines. Their columnist Eric Peters gives some excellent advice in his article "Should You Trade In Your Car Or Sell It Yourself?"
Whether to trade the old car in or sell it privately is a decision that many of us face at some point. Peters does a great job of breaking these two options down to their basics and pointing out the common pitfalls in both of them, so that you're better prepared to avoid falling into them.
Peters even gives specific information on finding a fair price for your car and a step-by-step guide to selling your car yourself so the whole process can go more smoothly.
---
Best Online Defensive Driving Course 
[ls_content_block id="58451"] We provide the shortest online defensive driving course allowed by law and it works on iPhones, iPads, Android and other mobile devices plus, instant certificate download is available.
Best Classrooom Defensive Driving Course 
Comedy Guys Defensive Driving classroom instruction provides more scheduled defensive driving classes taught by professional entertainers than any other safety school in Texas. We are rated A+ by the Better Business Bureau and we back your experience with our iron-clad money-back guarantee.
Finish Our Course Today, Download Your Certificate Today